Shanghai police probe 'toxic' school uniforms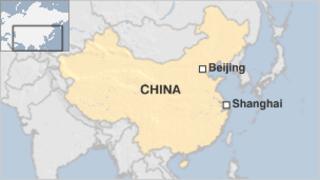 Shanghai police have begun an investigation into a clothing firm after toxic dye was found in school uniforms, state media reports.
Early last week, a safety watchdog said aromatic amine dyes had been identified in one batch of uniforms made by the Shanghai Ouxia Clothing Company.
Some 24,600 primary and secondary school students were told to stop wearing uniforms made by the company.
Education officials ordered a probe last week, and the police on Monday.
Aromatic amines are used to manufacture plastics, dyes, drugs and pesticides. They can be toxic if ingested, inhaled or absorbed through the skin. Some, thought to be carcinogens, have been banned by the European Union for use in dyes.
The initial Shanghai Quality and Technical Supervision Bureau (SQTSB) probe found six batches of uniforms did not meet quality standards - the other five failed on minor infractions.
A subsequent probe of the affected company turned up two more batches containing the toxic dye, Shanghai Daily reported.
A total of 41 schools had purchased uniforms from the company, the paper said.
Authorities were also investigating whether officials allowed substandard uniforms to enter school campuses, Xinhua news agency quoted an unidentified city government spokesman as saying.
Safety scandals involving food and other products are common in China, but this case, involving thousands of school children, is likely to inflame public opinion more than most, says the BBC's Martin Patience in Beijing.
Chinese authorities have repeatedly said they are working to improve safety regulations. But the rules are often weakly enforced largely because of corruption.
With scandals emerging almost every week, consumer confidence is low in China, our correspondent adds.