China school crush kills four children in Hubei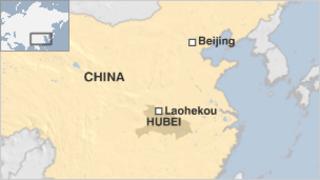 Four children have been killed in a stampede at a school in Hubei province, Chinese media report.
The Xinhua news agency said several children were also injured in the incident at Qinji Primary School in Laohekou City.
The cause of the early morning stampede is not clear - Xinhua said it was being investigated.
One local newspaper said a gate had collapsed as the children were crowded up against it.
The injured children are being treated in hospital, said the reports.