China media: Commercial corruption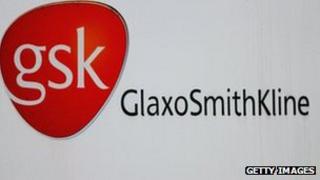 Media call for a crackdown on commercial bribery amid an investigation into global pharmaceutical firm GlaxoSmithKline.
Many Chinese newspapers including the 21st Century Business Herald and The Beijing News are reporting that senior executives from GlaxoSmithKline's (GSK) China branch have fully "confessed to serious economic crimes" following a probe into the firm over the last few months.
Responding to the Chinese Ministry of Public Security's allegations against GSK of commercial bribery and tax crimes posted on its website, GSK says it had found no such evidence.
The ministry did not specify nationalities of the executives facing investigation.
The Beijing Times commentator Hua Chige calls for a "heavy fist" to strike at commercial bribery and notes that the GSK probe is merely the latest of many alleged bribery cases involving multinational pharmaceutical companies.
Industry insiders tell the Global Times and Hong Kong's South China Morning Post that bribing doctors and officials to ensure better sales has become the norm for many companies.
They say that the GSK allegations were mostly likely triggered by a disgruntled employee, a competitor or even a doctor.
A Guangzhou Daily editorial calls for "zero tolerance" against businesspeople and officials embroiled in such cases, and says that legal ambiguities and loopholes have made the problem of commercial bribery endemic in China.
Silence on Snowden
State media are largely silent on US Deputy Secretary of State William Burns expressing disappointment at China's decision not to extradite fugitive US whistle-blower Edward Snowden during an annual China-US strategic and economic dialogue in Washington earlier this week.
Instead, the Global Times complains over how Washington still insisted on making "unwarranted" accusations against China, including cyber-theft and the exchange rate.
Hong Kong's South China Morning Post says Chinese delegate Wang Yang's "surprisingly light-hearted tone" and jokes about gay marriage and Rupert Murdoch's divorce during the talks have received a positive response back home in China, although some web users called his jokes inappropriate.
Official Wang Zhutian's remarks that food safety should be judged according to China's "national conditions" as a developing country rather than blindly copying the standards of developed countries has triggered an outcry among experts and internet users, the Modern Express reports.
A Xinhua commentary says there should be no difference on food safety standards with advanced countries. It also points out that many Chinese are forced to buy foreign food and milk powder because of chronic negligence and corruption in the domestic food industry.
The Qianjiang Evening News also blasts a civil aviation expert for citing China's status as a developing country as justification for mainland airports and airlines ranking bottom for on-time departures and arrivals, according to a report by FlightStats, a US-based data provider on air travel.
"When an airport is built, experts and officials mouth will boast about success and how it is 'world-class'. When high-speed rail is built, they will talk about achievements and how it is 'unique in the world'. However, 'national conditions' will be dragged out as a shield when operating capacity and service levels are compared," the newspaper's commentator Liu Xuesong concludes.
A high-profile suspected gang-rape case involving Li Tianyi (also known as Li Guanfeng), the son of famous military singers, has hit the headlines.
Li Tianyi's new lawyers are under fire in the China Youth Daily and other newspapers for slamming the police and media for naming their client even though he is a minor and therefore subject to privacy laws. The lawyers also say the reputation of Li Tianyi's father, Li Shuangjiang, has been damaged.
The Red Net website commentator Ye Jianming says public suspicions are still lingering over whether Li Tianyi's age was falsified to escape adult prosecution.
Hua Yangyang, another Red Net commentator, stresses that the media cannot grant privileges for "senior artists" like Li Shuangjiang and that all people should be equal before the law.
Sohu news portal, The Beijing News and the Beijing Times also flag up claims that the alleged rape victim in the case has been threatened and intimidated on numerous occasions in a bid to hush up the matter.
BBC Monitoring reports and analyses news from TV, radio, web and print media around the world. For more reports from BBC Monitoring, click here. You can follow BBC Monitoring on Twitter and Facebook.