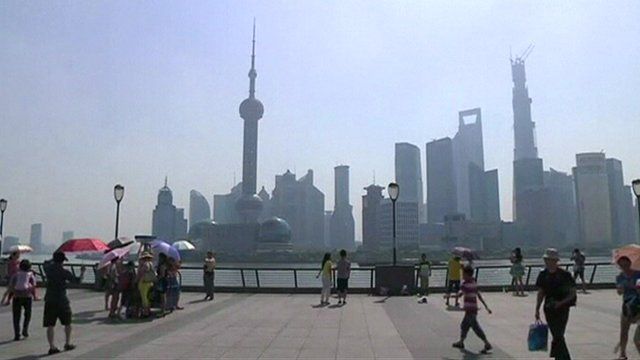 Eastern China continues to struggle with heat wave
8 August 2013 Last updated at 16:44 BST
The heat wave in eastern China continues to cause big problems.
Temperatures are hitting record highs, and at least 10 people have died in Shanghai in the last two weeks.
With no relief expected before the weekend, it is not only humans who are struggling to cope.
Baya Cat reports.
Video produced by Jefferson Puff