China media: Third plenum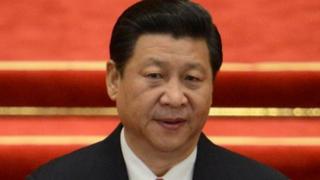 Social injustice and pollution top the media's calls for reforms as China's Communist Party (CCP) holds its annual meeting, while Hong Kong papers demand political changes.
Before the end of the ruling Communist Party's closed-door plenum in Beijing on Tuesday, media are voicing concerns over social inequality and the impact of China's economic growth on the environment.
The plenum is expected to unveil a blueprint outlining "Reform 2.0", or the country's reforms over the next decade.
The official Xinhua news agency says the reform package must pass "three crucial tests": shifting to sustainable development to avert further environmental degradation, cutting excessive government red tape, and resolving social injustice and inequality.
"The Chinese economy's development model of the past is already difficult to sustain... Even if market demand was still strong in developed countries, it would still be very difficult for China to continue providing a steady stream of cheap goods at the expense of its environment and resources," says a commentary by Beijing Youth Daily.
Some newspapers call for greater care for the poor and other vulnerable groups.
"Reform itself is also facing a 'revolution of rising expectations'. Besides material interests, people's demands for fairness are more intense," comments People's Daily.
Over in Hong Kong, most newspapers are calling on the Communist Party to take bolder steps on political liberalisation.
Apple Daily contrasts the tight security at the CCP's plenum with Taiwanese demonstrators being allowed to throw shoes to protest against the island's ruling Kuomintang Party (KMT), when the KMT held its congress in Taichung on Sunday.
"The plenary session will be a black-box operation as usual. Even the Communist Party's official reporters cannot write about the meeting's agenda, issues and participants... How can a political party incapable of accepting the baptism of democracy be great? How can a political party that can only hold meetings like an underground party be glorious?" questions the newspaper.
Ming Pao, another Hong Kong paper, says political reform is essential for China's leaders to build a social environment of fairness and justice.
"Public opinion at home and abroad has shifted gradually from being initially full of hope in the new administration to not having great expectations."
"The strong voice of reform released before the third plenary session has stirred up people's expectations again and it is hoped that citizens will not be disappointed this time," it says.
'Anti-China' skit
In other stories, The Beijing News reports that the central government will no longer make public rankings of each region's petitioners.
The newspaper says the system, which was introduced in 2005, has been used to evaluate the performance of local authorities.
This has led to local governments hiring interceptors to forcibly hold people in temporary detention centres (known as "black jails") for trying to petition higher authorities over personal grievances.
Hong Kong's South China Morning Post says social discontent and the oppression of petitioners are likely to have triggered a recent spate of bomb attacks, including a blast outside the Communist Party's offices in Shanxi's capital on Wednesday, which killed one person.
In July, a wheelchair-bound petitioner set off a bomb in Beijing's international airport after he failed to get compensation for his paralysis, caused allegedly by a beating by security guards.
"Unfortunately, stability at present is being achieved by suppressing dissent and grievances. The latest attack [in Shanxi] serves as a timely reminder that the conventional approach is not working. A regime that can effectively channel social grievances should be made a government priority," the newspaper says.
And finally, Global Times calls on the government to show support for recent protests in the US against a perceived anti-Chinese skit that was broadcast in a TV talk show.
On a 16 October segment of late-night TV show Jimmy Kimmel Live, a young boy suggested "killing everyone in China" when asked how the US should pay back the country's US$1.3tn debt to China.
Both ABC and Mr Kimmel later apologised for the skit and the comedian said "cultural differences" may have contributed to the misunderstanding of his humour. However, protesters say an apology without admitting wrongdoing is unacceptable.
BBC Monitoring reports and analyses news from TV, radio, web and print media around the world. For more reports from BBC Monitoring, click here. You can follow BBC Monitoring on Twitter and Facebook.