China media: New secrecy law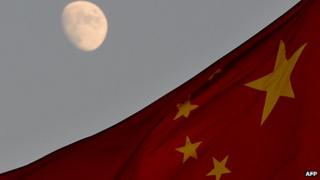 A state secrecy regulation, "left-behind children" and Thailand's general election are the main themes in Monday's papers.
State-run media are giving prominent coverage to a new state secrecy law endorsed by Premier Li Keqiang which details rules on how to safeguard state secrets and defines secrecy levels of information.
People's Daily broadsheet has published the full text of the law, which will take effect from 1 March, the paper adds.
Other media outlets point out that government departments will no longer be allowed to classify public information as secret.
"Organs and units have been told not to label items that should be made public as 'state secrets', and they should not publicise those related to state secrets," according to a Xinhua report published in China Daily.
According to the report, this is an "effort to boost government transparency".
"Left-behind children"
Meanwhile, some papers express concern about "left-behind children", as a movie on a similar theme entitled "Where are you going, Papa" is played in cinemas over the Chinese New Year period.
"Left-behind children" refers to children from rural areas whose parents have left their homes to work in the cities. They reunite with the family only once a year during the Spring Festival.
According to estimates, there are more than 60 million such children in the country, with some of them vulnerable to assault and abuse.
People's Daily and Xinhua TV news network run special reports on these children, with one girl quoted as saying that she has "nothing to talk about with her parents" when they call her at home.
While the Xinhua report says that the problems of these children have not been resolved and that they "keep re-emerging", Beijing News urges establishing a "more balanced growth" between cities and other areas, so that workers will no longer need to leave their loved ones behind and travel far to search for job opportunities elsewhere.
Thai elections
In international news, media are also giving prominent coverage to the election in Thailand.
The country held the snap ballot on Sunday but anti-government protests halted voting in parts of Bangkok and the south of the country.
People's Daily notes that Bangkok used to be a favourite holiday destination for Chinese tourists over the Spring Festival, but these holidaymakers were now nowhere to be found.
Analysing the political situation in Thailand, a Beijing News commentary foresees that regardless of the election results, "it is unlikely that there will be any positive outcome" to the crisis.
The daily recalls that the situation in Thailand started to deteriorate when Prime Minister Yingluck Shinawatra proposed an amnesty bill, which the opposition believed was aimed at allowing her brother, former premier Thaksin Shinawatra, to return from exile without having to serve a jail sentence.
"The opposition to the bill has grown to become one that rejects the Yingluck government and the Pheu Thai party (the party Ms Yingluck led). The election itself will not change the political demands of the opposition," says the article.
And finally, media also report that within just one year, a middle-aged Chinese woman has managed to buy gold worth more than 2 million yuan ($329,970; £200,858).
The woman, or "Dama" (a term that refers to "bargain-hunting middle-aged Chinese women" who "keep a tight grip on the family purse and an eagle eye on gold prices"), would visit jewellery shops to "crazily snap up gold" whenever she heard that its price had dropped or when she was on holidays abroad.
The Dama tells Beijing Youth Daily that she strongly believes the price of gold would rise again.
BBC Monitoring reports and analyses news from TV, radio, web and print media around the world. For more reports from BBC Monitoring, click here. You can follow BBC Monitoring on Twitter and Facebook.