India PM Manmohan Singh issues vow on telecoms market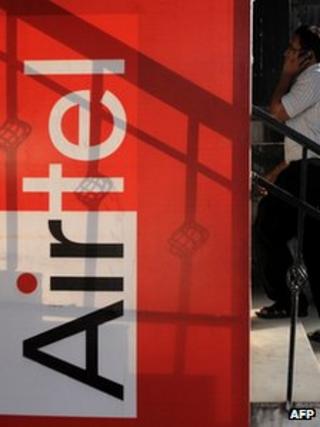 Indian PM Manmohan Singh has acknowledged the concerns raised in the vast telecoms sector over government policies and vowed to address them.
He told a telecoms summit in Delhi the government was committed to growing the "vitally important" sector.
India's telecoms market is the world's second largest after China.
The intensely competitive sector has been rocked by a scandal involving the alleged mis-selling of licences auditors say cost the country $40bn.
'Success story'
Mr Singh was addressing industry executives at the India Telecom Summit.
He said: "I am aware of some concerns of the telecom industry regarding government policies in the telecom sector.
"I wish to reassure industry of the government's full commitment to sustaining growth, creativity and enterprise in this vitally important sector of our economy."
The market is concerned about the future direction of regulation and a possible big increase in the prices of second-generation spectrum in the wake of the licences scandal.
Top executives met Mr Singh last week to express the concerns.
The market was opened in the 1990s and became fiercely competitive, with about 15 key players and aggressive marketing nationwide.
A new policy is being drawn up that may ease mergers and consolidate the market, with the aim of improving rural services.
Mr Singh insisted the sector was "one of India's success stories".
However, the corruption scandal has taken the gloss of it.
Fourteen people, including ex-telecoms minister A Raja, are on trial for the alleged mis-selling of licences. All deny any wrongdoing.
The trial is expected to be long and complex. Some 150 witnesses are expected to appear.
If found guilty, the defendants could face a maximum sentence of life imprisonment.