Mullaperiyar dam safety no cause for alarm, says court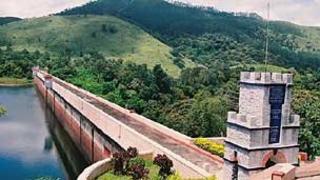 India's Supreme Court says there is no immediate cause for concern about the safety of a controversial 116-year-old dam which has been a source of rising tension between two southern states.
Kerala has demanded that the British-built Mullaperiyar dam be demolished and rebuilt as it is a matter of life and death for people in the state.
Tamil Nadu insists the dam is safe and demands its water level be raised.
MPs of the two states have clashed over the issue in parliament.
Last week, police in Kerala banned gatherings of more than five at the dam following clashes between people from the two states near the town of Kumali.
'Nothing serious'
The Supreme Court on Tuesday asked Tamil Nadu and Kerala not to create a fear psychosis among the people over the safety of the dam.
"There is nothing serious, grave or emergent about the safety of the Mullaperiyar dam warranting our interference at this stage," the court said.
The court said a committee, headed by a former chief justice of India, was looking into all aspects regarding the safety of the dam.
Over the past few weeks, leaders from both Kerala and Tamil Nadu have met the prime minister to seek his intervention.
The central government has invited senior officials from both states to discuss the issue this month.
Tamil Nadu maintains the dam was repaired in 1979 and insists its walls can hold more water than the current level of 136ft (41m).
Tamil Nadu operates the dam, built in 1886, under a 999-year lease agreement to irrigate farmland on its side.