India poet Tagore 'suffered from depression'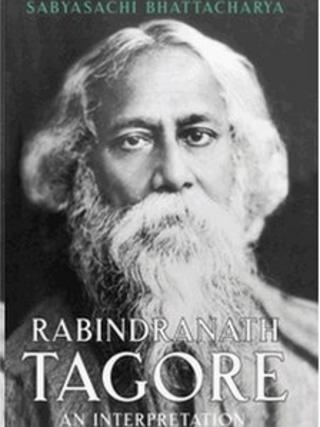 Celebrated Indian poet Rabindranath Tagore led a lonely life and suffered from frequent bouts of depression, according to a new biography.
Biographer Sabyasachi Bhattacharya says one of his worst spells of depression came in 1914, a year after he won the Nobel literature prize.
Tagore is often referred to as Bengal's Shakespeare. He died in 1941.
He wrote poems and stories, and composed both the Indian and Bangladeshi national anthems.
According to the biography, Tagore suffered from bouts of depression in 1914, a year after he became the first non-European to win the Nobel literature prize for his collection of poems entitled Gitanjali.
"In January 1915 Tagore again speaks of a 'breakdown', 'deep depression', but in February he claimed to have been healed in the solitude of the boat he inhabited on the banks of the Padma [river] in north Bengal," says Mr Bhattacharya in his book Rabindranath Tagore: An Interpretation.
'Without speaking'
The poet also struggled with loneliness from childhood, his biographer writes.
"I was very lonely - that was the chief feature of my childhood - I was very lonely. I saw my father seldom: he was away a great deal... I was kept in the charge of the servants of the household after my mother died," Tagore wrote to a confidant.
Mr Bhattacharya quotes Tagore as having written to a friend that he would sometimes "pass many months absolutely alone without speaking, till my own voice grew thin and weak through lack of use".
The biography says the poet's loneliness was due to "disappointment with the support he received from his people, especially the Bengali people, a sense of loneliness in his life as an institution-builder in a society, and a mindset that was hostile, or at best apathetic".
After winning the Nobel prize in 1913, Tagore wrote that the celebrations by his countrymen were a "momentary excitement" because he felt that only a few people truly appreciated his work.
The biographer writes that one of his most memorable songs, Ekla Chalo Re (If They Answer Not to Thy Call, Walk Alone), was written in 1905 when he felt isolated.
"His mind was in turmoil caused not only by the partition of Bengal but also by his failure to gain the attention and support of the mainstream nationalist leaders in the anti-partition agitation," writes Mr Bhattacharya.
Born in Calcutta in 1861, Tagore was the most important literary figure of Bengali literature.