Indian cabinet approves new counter-terror centre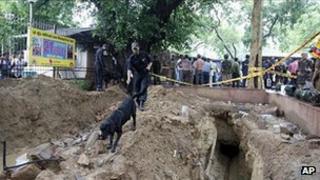 India's cabinet has approved a new National Counter-Terrorism Centre, which will act as the main agency for all anti-terror activities.
The centre will streamline intelligence and provide analysis and information to subsidiary agencies, officials said.
Currently hundreds of organisations at the state level and in the capital, Delhi, deal with counter-terror issues.
India has seen several militant attacks over the years, the biggest being the 2008 gun-and-grenade attack on Mumbai.
But correspondents say the country's record in solving these cases and punishing those behind them has been far from satisfactory.
Officials say that the new centre will be headed by a senior police officer.