Gujarat ombudsman RA Mehta appointment upheld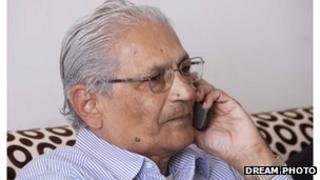 The high court in India's Gujarat state has upheld the appointment of retired judge RA Mehta as state ombudsman.
Justice Mehta's appointment as Lokayukta was challenged by Chief Minister Narendra Modi.
Mr Modi said Governor Kamla Beniwal acted unconstitutionally by not consulting the state government on the appointment.
The Gujarat government has now launched an appeal against the order in the Supreme Court.
Correspondents say the high court order is seen as a setback for the chief minister.
'Brazen conduct'
In his order on Wednesday, Justice VM Sahai of the Gujarat high court said: "Looking at the brazen conduct and irrationality of the council of ministers headed by the chief minister, the governor rightly exercised her discretionary powers and appointed retired Justice RA Mehta as the Lokayukta."
The court said that Gujarat's former Chief Justice SJ Mukhopadhyay had recommended Justice Mehta for the post of the Lokayukta after he was satisfied with the credentials of the retired judge.
"The personal integrity, conscientiousness, reputation, uprightness and sincerity of Justice Mehta which was testified by the chief justice is not open to judicial review," Justice Sahai said.
The Gujarat government said that it was in talks with the former chief justice over the appointment when the governor "unilaterally appointed" Justice Mehta as the ombudsman.
"If governors are allowed to function outside the realm of the constitution, it becomes very difficult for state governments to function," state government spokesman Jaynarayan Vyas said.
Justice Mehta, a former high court judge, was appointed as the ombudsman in August last year. The post had been vacant for eight years.
Mr Modi wrote to the prime minister demanding that the governor be recalled and also filed a complaint in the high court.
In October, two high court judges disagreed in their verdict and the case was referred to the third judge, Justice Sahai, who delivered his order on Wednesday.