India minister gives up laces after shoe-tying row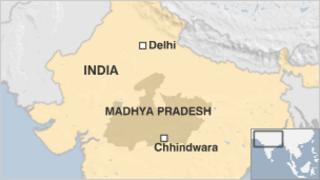 An Indian minister has pledged to wear only slip-on shoes after a young man was shown tying his laces in public.
Gauri Shankar Bisen, a minister in Madhya Pradesh state, admitted he had made a mistake and apologised.
Mr Bisen, who was attending an event at Chhindwara, said doctors had advised him not to bend forwards and the son of a family friend had tied his laces.
Mr Bisen accused rival politicians of playing the caste card by wrongly saying the boy was of a local tribe.
Hernia
After television channels showed footage of the shoe-tying, Mr Bisen said two sons of a friend had accompanied him to the function.
"I was sitting on the dais with my shoelaces untied. The boys noticed it and one of them rushed to me and tied the laces.
"The boy knew that I have had a bypass surgery recently and another hernia operation. Doctors have advised me not to bend down too much."
He added: "I admit it was my mistake and I am sorry for it. I swear that from now onwards, I will not wear any shoes with laces.
"I have specially brought from Pune six pairs of shoes without laces."
He accused the state opposition Congress party of politicising the issue and "lying" that the boy belonged to a tribal community.
"He doesn't, he is... from the same caste as me. We have family relations," Mr Bisen said.
Congress minister Kamal Nath, who was at the event, said the shoe-tying was "the most obnoxious episode" he had seen in 31 years of representing his constituency.