India 'social site' killing: Four acquitted in Mumbai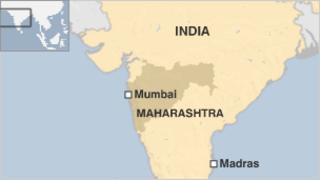 Four men have been acquitted of murdering a teenager they befriended on a social networking site in the western Indian city of Mumbai.
The men had met Adnan Patrawala, 16, on the Orkut site and were accused of abducting him for ransom and later killing him in August 2007.
A court in Mumbai found that the case against the four, aged between 18 and 31, was "circumstantial".
A fifth person is being tried in a juvenile court.
Adnan Patrawala had driven his father's car to meet friends at the Inorbit Mall in Malad on 18 August 2007.
The next morning, Adnan's father, a wealthy businessman, received a call demanding a ransom of 20 million rupees ($400,000).
Adnan's body was found on 19 August in the car.
Police accused Sujit Nair, Ayush Bhat, Rajeev Dharaiya, Amit Kausha and a minor who cannot be named of kidnapping Adnan and demanding the ransom to pay debts. Police said they then killed Adnan after they panicked in the wake of the media attention.
But the court ruled the prosecution had based its case on the fact Adnan was last seen with the accused. It said there were no witnesses and the evidence was circumstantial.