Chennai schoolboy stabs teacher to death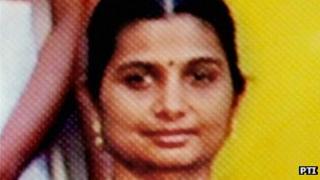 A schoolboy in the southern Indian city of Chennai (Madras) has stabbed a female teacher to death, officials say.
Uma Maheshwari, who taught Hindi at the city's St Mary Anglo Indian Higher Secondary School, was correcting papers in a classroom when she was attacked.
The student - described as "quiet and reserved" - is said to have stabbed her several times. The motive for the attack is still unclear.
He has been taken into custody and police are investigating.
The school has been closed until Monday.
School administrator Fr Bosco Perianayagam told the PTI news agency that the boy had hidden the knife in a book.
Reports have hinted the boy was angry because the teacher had scolded him several times.
"If a student doesn't do well, the teacher writes remarks in the diary for the parents to know," a school spokesperson told one TV channel.
The spokesperson said Uma Maheshwari was in the classroom when the boy turned up.
"He went to the dustbin as if to throw some papers, but he was carrying a knife with him. He stabbed her several times. She was in a pool of blood. Some other boys tried to stop him, but he threatened them."
Ms Maheshwari had been with the school for seven years.
School authorities say teachers are "heart-broken and inconsolable" and they will try to counsel both the students and teachers when the school reopens.
"We will tell students how to face life. They need to learn values and respect humanity. We will tell teachers to have alternative ways of dealing with students. Counsel them. Be friendly to them."