India police to investigate Karnataka 'porn' row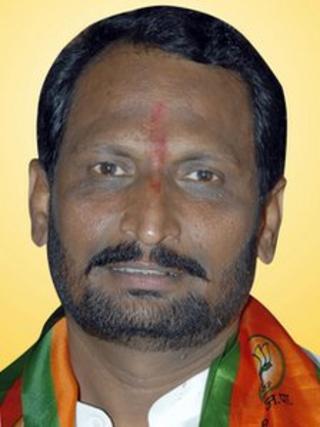 A court in India's Karnataka state has directed police to investigate three ministers who resigned over accusations they watched pornography in the state assembly.
Footage showed Laxman Savadi apparently watching a clip on a phone and sharing it with his colleague, CC Patil. The two deny the accusation.
Another minister, Krishna Palemar, the phone's alleged owner, also resigned.
The Speaker of the assembly has ordered a separate investigation.
The three ministers have been barred from attending the house.
Mr Savadi and Mr Patil denied watching pornography but said they quit to prevent embarrassment to Karnataka's governing Bharatiya Janata Party (BJP).
There was public outrage after news channels ran the story last week, and opposition parties demanded the resignation of the ministers.
A court in Bangalore on Monday asked the police to find out whether the ministers had violated any criminal laws relating to viewing and transmitting pornography, and submit a report by 27 February.
'Scapegoat'
This followed a petition by a local lawyer demanding that criminal proceedings should be initiated against the ministers for violating the law.
Lawyer Dharmpal Gowda said that Indian laws prohibit production, printing, sale, hire, distribution and public exhibition of obscene material.
Opposition leaders have also demanded that the ministers should be banned from the house and charged under criminal laws.
"They should be charged under criminal laws. The government must disqualify them from the house for violating the sanctity of the house," opposition leader Siddaramaiah said.
Meanwhile Krishna Palemar said he was being wrongly blamed in the row.
"I have been made a scapegoat. I am suffering for no fault of mine as I am innocent. I will come out of this bad time," he said.
The footage of the ministers allegedly watching the video clip was captured by TV journalists in the media galleries during a debate in the state assembly.
The clip appeared to show a woman dancing, undressing and then having sex.