Bollywood's Amitabh Bachchan may undergo more surgery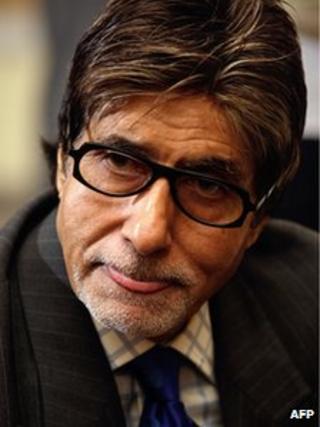 Bollywood legend Amitabh Bachchan, who had successful abdominal surgery last week, has tweeted that he may have to undergo a second operation.
The 69-year-old actor, who has a history of abdominal ailments, was operated on at a hospital in the western city of Mumbai last week.
He was expected to be released his week. But Bachchan now says it is "going to be a long stay".
Bachchan has acted in more than 180 Indian films over 40 years.
He remains India's most popular actor.
Bachchan's family had said that last week's surgery had gone well and "everything was normal".
But late on Thursday, the star tweeted: "Some more tests... more unpronounceable medication... and... another visit to the OT... operation theater! Going to be a long stay."
"I have no idea now how long this will take, but it does look as though it will be long... thank you for your prayers and love...!!"
Bachchan tweeted he was refraining from giving "greater details about my condition," and said he would inform people "whenever there is some important procedure".
Bachchan had surgery for an intestinal condition at the same hospital in 2005. Three years later, he was admitted to a hospital with abdominal pains.
The actor suffered a near fatal injury during the shooting of an action scene on the set of a film in 1982 and was critically ill for several months.
Last year Bachchan returned as the celebrity host of Kaun Banega Crorepati, the Indian version of Who Wants to be a Millionaire - one of the most watched shows on Indian television.
He is also to make his Hollywood debut in a new film adaptation of The Great Gatsby, starring Leonardo DiCaprio, due to be released late this year.