Delhi police 'prevent bomb plot'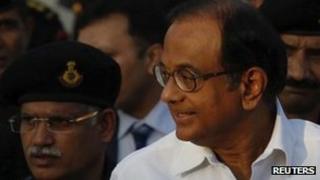 Indian police have prevented a major bomb attack on the capital Delhi, Home Minister P Chidambaram has said.
He said two men allegedly connected with the Pakistan-based group blamed for carrying out the 2008 Mumbai attacks had been arrested at Delhi's main train station carrying explosives.
He said the men planned to set off one or more bombs in a public place.
Delhi has seen several attacks in recent years, including one in September that killed 12 people.
A bomb attached to an Israeli embassy car wounded a diplomat from that country and three others in Delhi earlier in February.
"A LeT [Lashkar-e-Taiba]-sponsored module [cell] has been busted in Delhi in an operation jointly carried out by national agencies and a couple of state police forces," Mr Chidambaram said.
"Two persons connected with the module have been arrested," he said.
Other suspects have been arrested in other states, he said, adding: "This was an important module that planned terrorist incidents in Delhi."
Earlier on Wednesday, senior Delhi police official PN Agarwal announced two bomb suspects had been arrested, but did not say if they were connected to any group.
"We have recovered items required for making an IED [improvised explosive device], passports and memory cards that show how to make a bomb and training in weapons handling."