India backs out of Norway children custody row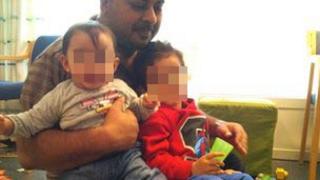 India says it has put on hold efforts to bring back the children of an Indian couple who were placed in foster care by Norwegian child services last May.
"We would have carried on but unfortunately it's become a personal matter between husband and wife," said junior foreign minister Preneet Kaur.
The move follows media reports of "marital problems" between the parents.
Child services say the parents failed to look after their children. The parents deny this.
The couple, Anurup and Sagarika Bhattacharya, say "cultural differences" led to the situation.
Indian diplomats have also put off a trip to Norway to monitor the court case for the custody of the children.
"We are going to watch the situation. We have done the best we could do," said Preneet Kaur.
"Let us see what the court decides," she added.
'Unfortunate'
Three-year-old Abhigyan and one-year-old Aishwariya Bhattacharya were put in foster care by the Stavanger Child Welfare Service in Norway, because they felt the children were at risk.
Recently the child welfare agency in Norway said that custody of the children should be awarded to their uncle.
This would allow them to return to India, Stavanger Child Welfare Service said in a statement.
The case has received a lot of media attention in India and caused anger. Earlier this year the government decided to intervene and try to bring the children back to India.
This became a diplomatic issue between the two countries, with India saying the children should be allowed to live in their own cultural and linguistic environment.
But latest media reports have highlighted the "marital problems" between the parents and said this has complicated the case for the government.