Telenor seeks India compensation over licences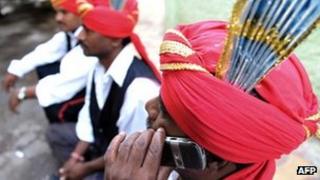 Norwegian telecoms firm Telenor has said it will seek compensation from the Indian government if its dispute over licences is not resolved.
India's Supreme Court in February cancelled 122 mobile phone licences awarded in a scandal-tainted 2008 sale.
Telenor has 22 of the licences in a joint venture with a local partner.
Telenor has not stated an amount but said it wanted compensation "for all investment, guarantees and damages". Reports said it wanted $14bn (£8.8bn).
"We are hopeful that it remains the government's intent to protect and encourage bona fide foreign investment in the country," Telenor spokesman Glenn Mandelid said in a statement.
He said Telenor wanted a negotiated settlement and that the company was committed to the Indian market.
The Supreme Court ruling was a source of further embarrassment for the government of Prime Minister Manmohan Singh, which has been hit by several high-profile corruption cases in recent months.
Mr Singh assured Norwegian Prime Minister Jens Stoltenberg of a "fair solution" for Telenor when the two met on Monday on the sidelines of a summit in South Korea on nuclear security.
The 122 licences that have been cancelled were issued by former minister A Raja, who is accused of mis-selling bandwidth in what has been called India's biggest corruption scandal. Mr Raja, who is currently on trial for fraud, denies wrongdoing.
The licences cover nearly 70 million of the 900 million Indian subscribers.
The court's judgement said that they would need to transfer to other operators within the next four months.
The government has said a fresh auction of licences would not be able to be held until next year.