More Indians 'suffering' - Gallup poll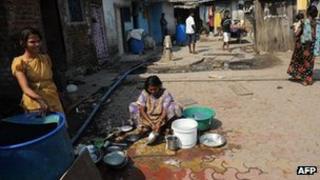 About 31% of Indian adults - about 240 million people - say they are "suffering" because of poor quality of life, according to a Gallup survey.
The polling firm's research divides people into "thriving", "struggling" and "suffering" according to how they rate their present and future lives.
Globally, only 13% people rated their lives as "suffering".
The poll indicates that the poorest and least educated are most likely to consider themselves in this category.
But, it shows that suffering has increased among Indians at all income and education levels.
"The key factors affecting Indian citizens' well-being are income, education and employment - all linked and influenced by the workplace," Gallup chairman and CEO Jim Clifton said.
"Research reveals that a 'good job' - which Gallup categorises as being employed full time for an employer - is important to overall wellbeing. In early 2012, 43% of Indians had these good jobs."
The survey also showed that nearly three-fourths - or 73% - of respondents perceived corruption as being widespread in the government.