Senior Indian policeman removed over honour killing row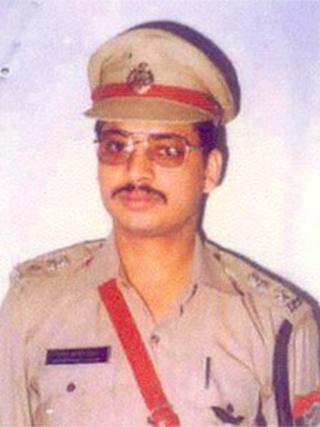 A top police official in India who was caught on camera allegedly supporting honour killings has been removed from his position, reports say.
Satish Kumar Mathur was caught on camera advising a father to kill his daughter if reports that she had eloped were confirmed.
"If she was my sister, I would have either killed her or shot myself," he is overheard as saying.
Mr Mathur is a senior police officer in Uttar Pradesh state.
He was removed from his position as the most senior police officer in the Saharanpur region to another office.
The police officer's comments, shown on news television channels, caused outrage across India with the National Commission for Women calling for his suspension.
Mr Mathur's comments suggested that he believed that the girl had eloped, but the girl's father has insisted that she was kidnapped by two men.
Hundreds of people are killed each year in India by their families or relatives for falling in love or marrying against their families' wishes.
Last year, the Supreme Court advocated death penalty for those convicted in honour killing cases.