India Aarushi Talwar murder trial begins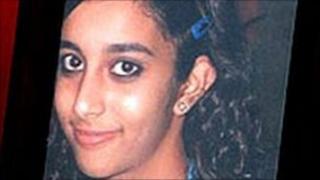 The high-profile trial of two successful dentists accused of killing their teenage daughter and a domestic helper has opened in India.
Rajesh and Nupur Talwar are charged with the murders of both their daughter Aarushi and Nepalese helper Hemraj.
They are also charged with destruction of evidence and Dr Rajesh Talwar is accused of misleading investigators - the couple deny all charges.
The gruesome murders in an affluent Delhi suburb have gripped India.
Aarushi, 14, was murdered in her bedroom at the family home in Noida district, apparently while her parents slept. A day later, the bludgeoned body of Hemraj was found on the roof.
The Central Bureau of Investigation, the country's federal police service, says circumstantial evidence points to the parents' involvement in Aarushi's death, but there is a lack of hard evidence.
The Talwars have said they want the case re-investigated. They believe they have been blamed for the murders because investigators have failed to find the real culprits.
But on Thursday, the Supreme Court rejected a petition by Nupur Talwar challenging her trial.
The judges also rejected her bail plea saying they were not "inclined to interfere in the trial court's order".
She has been in jail since 30 April.