Pranab Mukherjee to reply to office of profit charge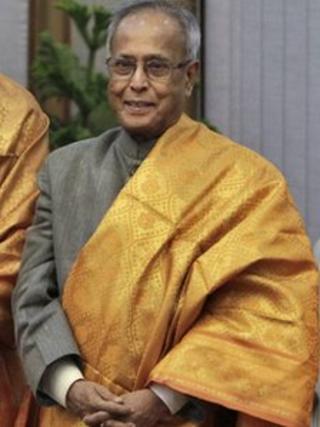 Pranab Mukherjee, the presidential candidate of India's ruling Congress party-led alliance, is due to reply to allegations by a rival candidate that he is ineligible for the office.
PA Sangma has alleged Mr Mukherjee held an office of profit when he filed his nomination last week.
The government has denied the allegation.
Indian laws bar presidential candidates from holding any office of profit at the time of filing nominations.
Elections for India's 13th president will be held on 19 July. The winner will replace Pratibha Patil.
Mr Mukherjee is a front-runner for the presidency. He resigned as India's finance minister last week..
Mr Sangma, who is being backed by the main-opposition Bharatiya Janata Party (BJP), alleged that Mr Mukherjee held the position of the chairman of the Indian Statistical Institute, a leading research school, at the time of filing his nomination.
He has also filed a petition with the election authorities seeking the cancellation of Mr Mukherjee's nomination.
The government has rejected the claim, saying Mr Mukherjee resigned as the head of the research school on 20 June, a week before he filed his nomination.
Mr Mukherjee is now expected to file a "written reply" to the polling authorities on Tuesday, Parliamentary Affairs Minster Pawan Kumar Bansal said.
Mr Bansal said Mr Sangma's claim was "factually incorrect, legally ill-conceived and untenable".
The presidency is largely a ceremonial post but with a fragmented electorate often throwing up precariously placed coalition governments, a lot depends on the president's judgement and impartiality.