India cricketer Yuvraj Singh set for match return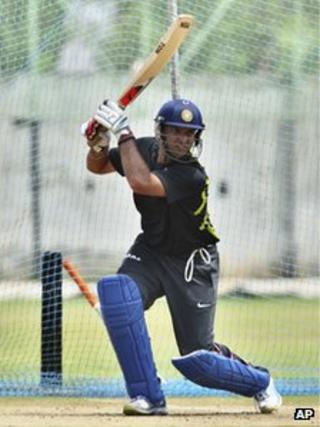 Indian cricketer Yuvraj Singh is likely to play in Twenty20 match against New Zealand in the coastal city of Visakhapatnam on Saturday.
If he is chosen, the game will mark Yuvraj's return to world class cricket after recovering from a rare cancer called mediastinal seminoma.
The 30-year-old underwent three months of treatment in the US earlier this year.
Yuvraj played his last international match in November 2011.
He has been included in the team to play for India in the upcoming ICC World T20 in Sri Lanka.
Yuvraj said he had played three practice games at Bangalore's National Cricket Academy recently and hoped to get some "serious match practice" [for the World T20] in the two games against New Zealand on Saturday and Tuesday.
The World T20 tournament will be played in Sri Lanka in September and October and will include the world's top 12 teams.