Communists win India's Tripura poll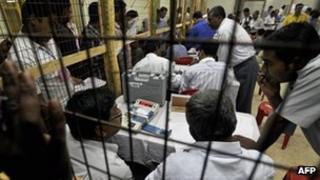 India's Communists have returned to power for a record fifth consecutive term in the north-eastern state of Tripura.
The Communist Party of India (Marxist)-led Left Front coalition won 50 of the 60 seats in the state assembly.
Tripura is the only state in India that is ruled by the Communists.
Their coalition has been in power for 20 years. Chief Minister Manik Sarkar has held the top post for the last 15 years.
The results of assembly elections in the north-eastern states of Meghalaya and Nagaland were also announced on Thursday.
The Naga People's Front won in Nagaland, while the Congress party retained power in Meghalaya.