Ajit Pawar: India Maharashtra leader sorry for 'urine' remark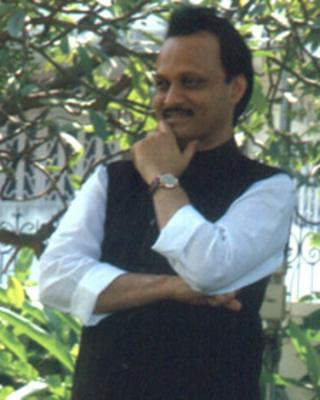 The Deputy Chief Minister of India's Maharashtra state Ajit Pawar has apologised for ridiculing a farmer who has been on a 55-day-long protest fast demanding water for his farm.
"If there is no water in the dam, how can we release it? Should we urinate into it?" Mr Pawar said at a rally.
Later, Mr Pawar apologised for "hurting sentiments of people with his comment".
Opposition parties have condemned his comments, especially as they come when the state is reeling under a drought.
Shiv Sena party president Uddhav Thackeray and Bharatiya Janata Party leader Vinod Tawde said his comments were "a cruel joke on the drought-hit population of the state".
Mr Pawar also poked fun at the power shortage in the state saying: "I have noticed that more children are being born since the lights go off at night. There is no other work left then."
Mr Pawar is from the regional Nationalist Congress Party (NCP) which is in power in Maharashtra in alliance with the Congress party.
He is the nephew of Sharad Pawar, a powerful minister in the federal government, and the leader of the NCP.
Last year, he quit his post after he was named in an alleged corruption scandal in irrigation projects involving millions of dollars when he was the water resources minister between 1999 and 2009.
But, he was later rehabilitated.