'Fourteen' die in India road crash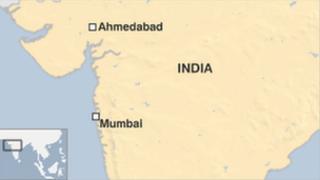 At least 14 people were killed when a passenger bus collided with a tanker on a highway connecting the cities of Mumbai and Ahmedabad in western India.
Thirty-six others were injured in the crash which took place on Wednesday morning, police said.
Rescue operations had been launched and the injured had been taken to hospitals.
Road accidents are common in India. In 2011, more than 130,000 people were killed on the country's roads.