India's Jaipur city asked to stop caste-based funerals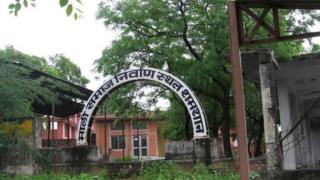 A court in the Indian state of Rajasthan has banned crematoriums from holding funerals for people of select castes.
Some cremation grounds in the state are segregated and only allow people of a certain caste to conduct funeral rites.
These crematoriums must now allow free access regardless of caste, after a petition was filed against the practice in the city of Jaipur.
Caste discrimination is illegal in India but persists in some areas.
On Wednesday a court in Jaipur directed authorities to end the practice of "caste-based crematoriums" and "submit a compliance report within a week".
There are at least four such crematoriums in Rajasthan, the petitioner, Ramchandra Machwal, told the BBC.
Mr Machwal said the practice was a violation of rights guaranteed by the constitution.
One media report last year said the practice of "caste-based crematoriums" was also common in the city of Jaisalmer in Rajasthan, and that the authorities had sanctioned 47 such funeral grounds.