Powerful quake hits Tajik region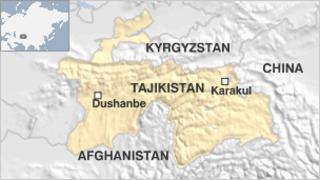 A powerful earthquake has struck a remote mountainous region of Tajikistan near the Central Asian nation's border with China.
The 6.1 magnitude quake hit at 0245 GMT 106km (66 miles) southwest of Karakul lake, the US Geological Survey said.
There were no immediate reports of casualties.
But the earthquake was felt in the Tajik capital, Dushanbe, and also in parts of neighbouring Kyrgyzstan.
"For the moment we have no information about any victims," a spokesman for the Tajik emergency situations ministry told AFP news agency.
In January 2010 an earthquake in the Pamir mountains destroyed hundreds of houses.