Singapore calls general election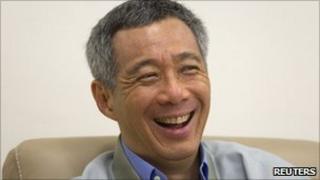 Singapore's government has dissolved parliament ahead of general elections to be held on 7 May.
The People's Action Party currently holds 82 out of 84 seats in parliament and has been in power for more than five decades.
It is led by Prime Minister Lee Hsien Loong, whose father Lee Kuan Yew was also prime minister from 1959 to 1990.
The party won two-thirds of the vote in the last polls in 2006.
Elections were not due until February 2012, but the May polls follow a year of record economic growth.
A number of small opposition parties will contest the elections but the PAP - which is fielding 24 new candidates - is expected to retain its majority.
High housing costs and a recent increase in the number of foreign workers are expected to be election issues.
About 2.3 million people are eligible to vote.