Golf ban for distracted Vietnam officials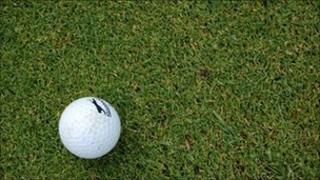 Vietnam's transport minister has banned officials from playing golf because, he said, too much time spent on the course had affected their performance at work.
The department said devotion to the game, even during holiday time, was partly responsible for sluggish productivity by some staff.
Golf was once considered a bourgeois activity by the Communist authorities in Vietnam.
However, its popularity has surged among a rapidly growing middle class.
A statement on the Vietnamese transport ministry website said some officials had not been doing their work properly.
This has lead "to the slow handling of affairs, which affects progress on projects and general operations", it said.
"One of the causes of this condition is staff spending too much time playing golf, including during holidays."
The ban issued by the minister, Dinh La Thang, also reportedly includes executives of companies working under contract to his ministry.