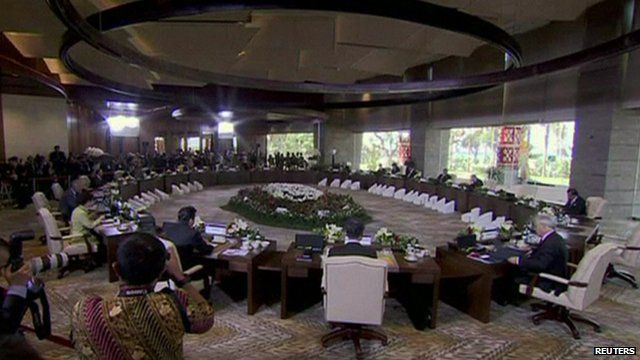 Does Barack Obama's absence at Apec summit matter?
7 October 2013 Last updated at 13:40 BST
Leaders have gathered for the annual Asia-Pacific Economic Co-operation summit in Bali, Indonesia, with the notable exception of US president Barack Obama.
He cancelled his trip owing to the partial US government shutdown.
The BBC's Chief Business Correspondent, Linda Yueh reports.