Medicare: Australia scraps changes to doctors' fees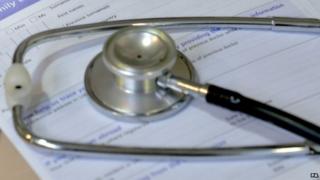 The Australian government has scrapped its controversial changes to fees charged for brief visits to the doctor.
Doctors had warned their practices could close and patients could flood hospitals because of Medicare changes that were due to take effect on Monday.
Under the proposed changes, GP patients would have paid an extra A$20.10 ($16; £11) for short consultations.
Doctors campaigned against the moves while opposition parties said they would fight the measures in parliament.
Health Minister Sussan Ley said on Thursday that the fee increases had been scrapped.
"These changes are no longer going to happen," she told reporters. "My message today is to pause, to consult, to listen and to then take the next steps."
Ms Ley warned, however, that the government was still intent on introducing tougher "price signals" to the public healthcare system, the cost of which she said was growing at "a rapid and unsustainable rate".
"Doing nothing is not an option," she said.
---
How does Australian Medicare work?
Healthcare is provided by both private and government institutions
The government funds its Medicare system via a 2% levy on everyone except low-income earners, with the balance being provided by the government from general revenue
As well as Medicare, the government funds a separate Pharmaceutical Benefits Scheme that subsidises a range of prescription medications
---
Medicare has been paying A$37.05 towards short GP visits, lasting under 10 minutes, made by millions of patients every year. Under the proposed changes, it would have paid A$16.95, with patients making up the rest.
Opposition parties and independent senators had united against the measures and would likely have had them overturned when parliament resumed in February.
A few hours before Ms Ley's announcement, Australia's leading medical association had warned it would continue to pressure the government to scrap the changes.
The president of the Australian Medical Association, Prof Brian Owler, said no issue in recent memory "has provoked outrage among doctors like this rebate cut".
After Ms Ley's announcement, Prof Owler said he was glad the government had backed down.
"I am pleased on behalf of grassroots GPs and their patients because they would have borne the brunt of the changes," he said.
"There was no consultation with any health group," he said, adding that he was keen to talk to Ms Ley about any other proposed changes to the system.