Australian teen's 'IS suicide attack achieved nothing'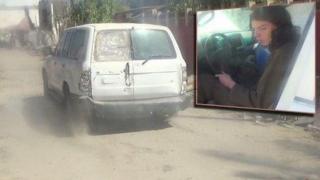 The Islamic State (IS) suicide attack allegedly carried out by Australian Jake Bilardi achieved nothing, an Iraqi military spokesman said.
IS propaganda claimed on Thursday that the Melbourne teenager died in a suicide attack on Ramadi in Iraq.
But General Tahssin Ibrahim told broadcaster ABC that his suicide was worthless.
He said young Australians and others were being lured by "stupid" promises of paradise.
According to IS propaganda, Bilardi, 18, died in a co-ordinated series of suicide bomb attacks in Ramadi in Anbar province, Iraq.
The teenager's alleged involvement in the attacks has not been independently verified.
Gen Ibrahim said that the attack resulted in no fatalities and only a few injuries to soldiers.
Other reports however put the number of fatalities at at least five.
Gen Ibrahim said that inexperienced recruits were being convinced via social media and email to travel to Iraq and Syria.
He urged those thinking about attempting to join Islamic State to reconsider.
"My message is please take care of your family," Gen Ibrahim said.
"Think about your family, please, please think about that. Don't do anything and put yourself in hell without any reason so this is my message to young Australian people."
An image circulated on Thursday appeared to show Bilardi sitting in a white van, with his Arabic name - Abu Abdullah al Australi - printed underneath and the caption "may God accept him".
Australian Foreign Minister Julie Bishop said on Thursday that security services were attempting to verify the claim that he had died.
Ms Bishop said she was told some months ago that Bilardi had travelled to the Middle East.
The government cancelled his passport in October.
Ms Bishop refused to comment on reports that the teenager had planned terror attacks in Australia and left improvised explosive devices at his parents' home in Melbourne.
Bilardi is understood to have left Australia in August last year and travelled to Iraq via Istanbul.
He had spoken to the BBC's Secunder Kermani in December, and said he had travelled to the Middle East "chasing death".
"I might as well kill as many kuffar [infidels] as I can," he said.
Australia recently made it a criminal offence for its citizens to travel to the Syrian provinces of al-Raqqa or Mosul.
Around 90 Australians are estimated to have travelled to Iraq or Syria to fight with IS and 20 had been killed in the conflict.
The government has cancelled 100 passports on national security grounds.