Moscow mayor Yuri Luzhkov not to contest sacking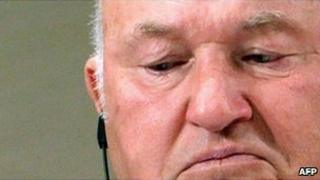 Yuri Luzhkov has denied reports that he plans to contest his sacking from the post of mayor of Moscow by President Dmitry Medvedev.
Russian crooner Yosef Kobzon, a friend of the long-time mayor, had said he was planning an appeal through the courts.
Mr Luzhkov told a magazine he would not make an appeal nor would he stand for president at the 2012 election.
Mr Medvedev sacked him on Tuesday after 18 years in office, saying he had lost confidence in him without elaborating.
The former mayor of one of the world's richest cities was quoted by New Times magazine as saying although he would not appeal nor stand for president, he hoped to remain in politics.
On Thursday, New Times editor Yevgenia Albats confirmed that her magazine's website had been periodically crashing for a period of 24 hours.
The same magazine had published a highly critical letter from Mr Luzhkov to President Medvedev, which he had sent to the Kremlin shortly before his sacking.
Ms Albats was at a loss to explain the reason for her site's problems.