East Belfast attack: Man's head smashed through window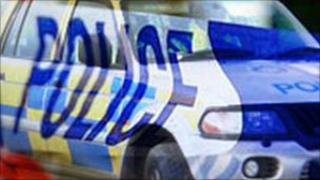 A man's head was smashed through the window of a car during a robbery in east Belfast early on Saturday morning.
The 24-year-old was approached by two men on Upper Newtownards Road near Bloomfield Baptist Church.
One asked him for a light before both grabbed him and searched his pockets.
When they found nothing they punched him in the face before then smashing his head through the side window of a car. The victim suffered cuts and bruises to his face and head.
One of the robbers is described as in his early 20s, around 6ft 2ins tall, of slim build.
He was wearing a black padded jacket with fur around the collar, dark jeans and a dark baseball cap.
He spoke with a local accent.
The second was also in his early 20s, around the same height, of stocky build, with short, dark, shaved hair.
He was wearing a white hoodie and dark jeans.