Eiffel Tower cleared after phone warning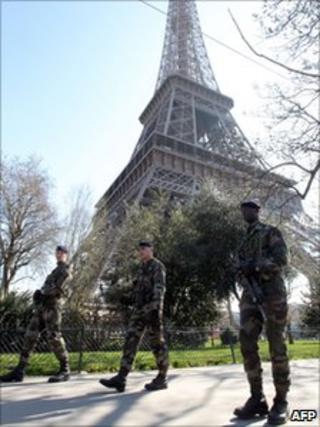 The Eiffel Tower in Paris has been evacuated after authorities received an anonymous warning of a suspect package.
An estimated 4,000 people were at the site at the time. Officials said a package was found at the foot of the monument.
Police have had to evacuate the Eiffel Tower several times in recent months because of bomb threats.
The last phone threat was made less than one month ago. Each scare turned out to be a false alarm.
A police spokesman was quoted as saying that an anonymous caller had phoned at around 1500 GMT. The tower was still being searched two hours later.