Irish parliament row: clash over dress code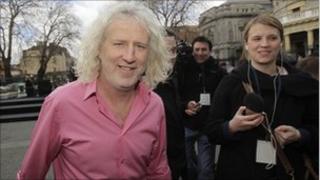 While the hard-pressed Irish taxpayer dons a metaphorical hairshirt, members of the country's parliament are arguing over more literal sartorial matters.
The Irish Times has reported that despite some of a new influx of independents favouring a more relaxed style of dress, it is not going down well with some from the more established parties.
The newspaper said that Paul Kehoe, chief whip with the ruling Fine Gael party, told his members of parliament (TDs) at a meeting last week that the dress code had "gone to pot".
The admonishment has provoked the ire of some of the independents, several of whom adapt a parliamentary style rarely seen before.
Wexford member Mick Wallace usually prefers a pink shirt while Dun Laoghaire independent Richard Boyd Barrett is rarely seen without his shirt hanging outside his trousers.
Any edict to make them do otherwise is likely to be resisted, according to another member of their group, Catherine Murphy.
She told the BBC that she believed in "substance and not style".
"It wasn't the casually dressed who left this country in the state it's in now - it was the ones wearing the pinstripe suits and carrying the briefcases.
"This is really a small ticket item and I think those who are complaining about dress codes would be better putting their energy into sorting out the mess our country is in."