Russia Islamists: 'Many killed' in Stavropol siege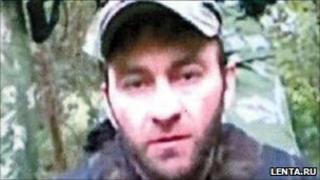 Security forces in Russia report killing a top Islamist militant and nine of his followers in a siege in the southern region of Stavropol.
Asker Dzhappuyev, said to have led a militant group in the nearby Kabardino-Balkaria region, was wanted over the killing of hunters and police officers.
Security forces attacked the house where the suspects were staying after they reportedly refused to surrender.
Kabardino-Balkaria has seen a string of attacks blamed on Islamist militants.