Greece arrests six suspected gold hunters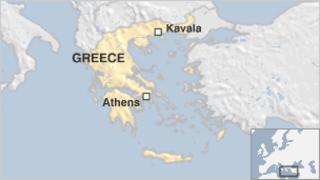 Greek police said they have arrested six people on suspicion of using an underground tunnel to search for buried gold at an archaeological site.
The group of four Greeks and two Albanians were caught in a 12-m (40-foot) long tunnel at the site near Kavala in northern Greece.
The tunnel was first started in 2008 and had been equipped with lighting and a rail track, police said.
Greece has recently increased efforts against the looting of its artefacts.
The suspects, aged between 39 and 62, are alleged to have used dynamite to blast their way through in their search for relics.
They will be charged with illegal excavation, illegal use and possession of explosives, and violating archaeological protection laws, according to AP news agency.