Georgia photojournalists charged with spying for Russia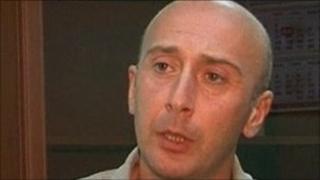 Three Georgian photojournalists, including the personal photographer of President Mikheil Saakashvili, have been charged with spying for Russia.
Officials say they passed confidential information to Russian intelligence.
The Georgian interior ministry released a video in which the president's photographer, Irakli Gedenidze, said he had been blackmailed.
Georgia has arrested dozens of suspected Russian spies since the two countries fought a brief war in 2008.
A spokesman for the interior ministry said Mr Gedenidze and foreign ministry photographer Giorgi Abdaladze had taken photos of documents concerning President Saakashvili's movements, his meetings and plans of the presidential building and sold them to a third photographer, Zurab Kurtsikidze, to pass on to Russian military intelligence.
The spokesman, Georgy Bukhrashvili, said the photographs Mr Gedenidze and Mr Abdaladze had taken had been found when their apartments were searched.
Mr Bukhrashvili said Mr Kurtsikidze, a photographer for the European Pressphoto Agency, had links to two agents in Russia's military intelligence agency, the GRU.
'Not paranoia'
In the interior ministry video, Mr Gedenidze admits to giving photographs to Mr Kurtsikidze, but says he was blackmailed.
His wife Natia was also arrested but released without charge.
Media rights watchdog Reporters Without Borders warned on Friday that the "current fear of spies in Georgia must not be allowed to fuel a climate of intimidation in the media".
President Saakashvili defended the arrests in an interview with Ekho Moskvy radio on Friday, one day after they took place.
"I believe nobody has any doubts that we are the first target for a giant country run by former KBG agents," he said.
"This is not about paranoia but it's about the rule of law and equality of everyone."
Georgia's pro-Western president has been in power since 2004, after a popular uprising against his predecessor Eduard Shevardnadze.
Mr Saakashvili has been criticised in recent years for the heavy-handed tactics of his security forces in suppressing street protests against his rule.