Village 'feud' in Russia's Dagestan leaves seven dead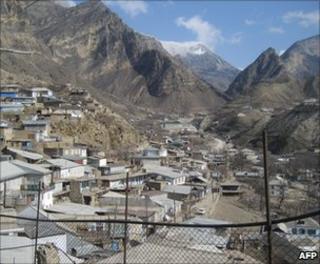 Seven people, including a girl of three, have died in a gun battle between feuding villagers in Russia's Dagestan region, police say.
A mass fight erupted between residents of two villages in the Untsukulsky district in the early hours of the morning, Russian media report.
It reportedly began with a fight between two individuals.
There was no immediate suggestion of a political motive for the bloodshed in the North Caucasus region.
Around 20 mainly young men from neighbouring villages were drawn into the violence which occurred near a petrol station about 50km (30 miles) from the regional capital, Makhachkala.
Apart from the dead, several people were also taken to hospital with injuries.
Dagestan has experienced violence from militants wanting to set up an Islamic state in the North Caucasus since the late 1990s.
But a regional police officer told Russia's RIA news agency Tuesday's shooting had been "of a domestic nature".