Russian university head fired over 'ghost students'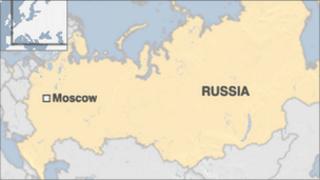 The head of Moscow's prestigious Pirogov medical school has been sacked after it emerged that the school had admitted 626 fake students.
The discrepancies in admissions were highlighted by a Moscow blogger who published his findings online.
Admitting ghost students would allow the university to select its own intake, observers say.
Pirogov head Nikolai Volodin has denied the allegations, blaming the issue on "technical mistakes".
The school "approved 626 fictional university candidates with overrated test results for admission" in late July, Russia's prosecutor general said in a statement on Wednesday.
"As a result... a large part of real applicants were robbed of their chance of being considered for subsidised spots," it said.
The prosecutor general's office said on Wednesday that a criminal case should be opened into the incident.
In 2009, Russia had instituted standardised exams to curb corruption and give equal chances to all students.