Italian thieves use sleeping gas on Costa Smeralda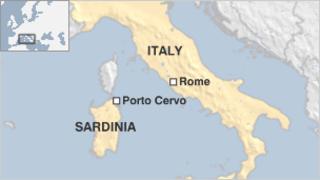 Italian thieves have used sleeping gas to carry out night-time robberies in the fashionable Sardinian resort of Porto Cervo.
The thieves stole from at least two villas after drugging their occupants, Ansa news agency reported.
It said they made off with cash and jewels worth more than 315,000 euros (£278,000).
The Unione Sarda, a local paper, put the value of the booty from just one villa at 600,000 euros.
It said the villa was being rented by a wealthy Milanese entrepreneur and his family.
None of them heard a sound as the thieves made their way around the house, the report said.
Porto Cervo is on Sardinia's north-eastern Costa Smeralda, and has long been a favourite holiday spot for the super-rich.