Lufthansa pilots win ageism case at European court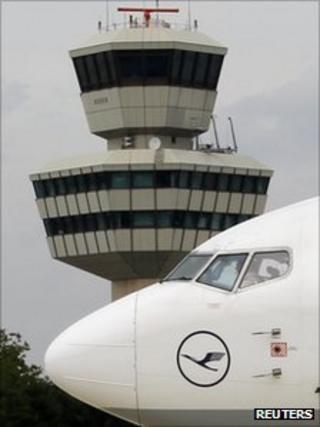 Europe's top court has ruled that a ban by Lufthansa on pilots flying past the age of 60 is illegal, in a case brought by three flight captains.
The EU Court of Justice found mandatory retirement at 60 went against international and German laws that fix the pilot retirement age at 65.
Lufthansa's age limit is contained in its collective agreement.
But three pilots forced to retire challenged the rule, and the case was passed to Luxembourg.
Germany's federal labour court had asked whether the collective agreement was compatible with EU law.
A Lufthansa spokesman quoted by Spiegel magazine said the court ruling would not have an immediate effect, as German legislation would first have to be amended.
The collective agreement covers approximately 4,200 pilots in the EU's biggest airline.
'Beyond the necessary'
The court found that Lufthansa's age limit represented a "disproportionate requirement" in light of international and German legislation.
"Prohibiting airline pilots from working after the age of 60 constitutes discrimination on grounds of age," a court statement said.
"While the right to act as a pilot may be limited from that age, total prohibition goes beyond that which is necessary to ensure air traffic safety."
The court also noted that, under the legislation, airline pilots could only continue to fly if they were part of a crew and the other pilots were under 60.
The appeal against Lufthansa's age limit was made by captains Reinhard Prigge, Michael Fromm and Volker Lambach.