Belgian king cuts short holiday amid political crisis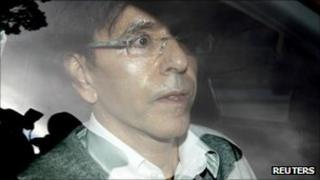 King Albert II of Belgium is cutting short a holiday in France to fly back to Brussels as his appointed mediator struggles to form a new government.
Yves Leterme, the caretaker prime minister, announced on Tuesday evening he was leaving the post to take up a new job in Paris.
The divided country has been without an elected government for 15 months.
Talks between Flemish and Walloon parties have reached an impasse, mediator Elio Di Rupo said.
He said he was making a final attempt on Wednesday to reach an agreement, and appealed to the parties to make a "last effort of responsibility".
"The future of the country is at stake," he said in a statement.
Disagreement centres on electoral boundaries in the linguistically and culturally divided Brussels region.
Financial markets and rating agencies are putting pressure on the country to create an effective government capable of carrying out structural reforms, and reducing debt.
Mr Leterme announced he would leave by the end of this year to take up a post at the Organisation for Economic Cooperation and Development.