Judge rules US home of Anglo Irish boss can be sold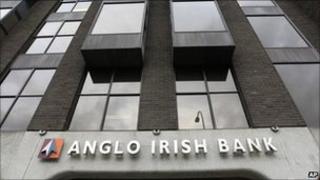 The trustee liquidating the assets of a former boss of Anglo Irish Bank has received court approval to sell his Cape Cod home for $3.9m (£2.47m).
The sale will help to pay creditors of David Drumm who are owed more than $14 million (£8.87m).
Mr Drumm ran the bank between 2005 and 2008.
The house was bought for $4.6m (£2.91m) in March 2008.
US Bankruptcy Judge Frank Bailey in Boston has authorised the sale of the property which is being bought by Three Sisters Trust, or its designee, and sold by Trustee Kathleen Dwyer, according to the order.
An additional $150,000 (£95,000) will be paid for personal property at the house, bringing the total transaction value to more than $4m (£2.53m), according to court papers.
Lorraine Drumm, Drumm's wife who shares an interest in the house and is not in bankruptcy, will be given a portion of the proceeds from the personal-property sale.
The order did not specify what items are being sold.