Republic's 3.6bn euro accounting error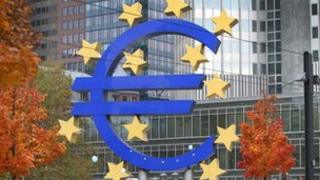 It has been revealed that Ireland's finances are 3.6bn euros better off as a result of an accounting error.
Ireland's government debt is to be 2.3% lower following the detection of a payment between state agencies that had been double-counted.
Ireland's Department of Finance said the National Treasury Management Agency had notified it of the double count.
On Friday, the Irish government will publish its financial plan for the next three years.
A statement by the department of finance said: "Previously, the National Treasury Management Agency (NTMA) acted as agents for the Housing Finance Agency (HFA).
"Since late 2010 the NTMA have loaned directly to the HFA. These loans appear as assets in the NTMA accounts and liabilities in the HFA accounts.
"The liabilities of the HFA are included in general government debt; the corresponding assets of the NTMA have been included in the 'liquid assets' of the NTMA, which are also part general government debt - effectively a double count,'' the statement added.
"Removing the impact of this double count reduces the estimate of 2010 general government debt by 3.6bn euros or 2.3% of GDP," the statement concluded.
The Irish government will on Friday publish its medium-term fiscal plan, which will set out spending and tax adjustments for the next three years.