Men attacked in separate burglaries in north Belfast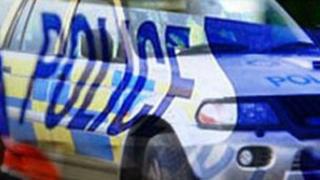 Two men have been attacked in separate aggravated burglaries in north Belfast on Saturday.
Three men forced their way into a house on New Lodge Road in the early hours.
A 31-year-old man received facial injuries, a black eye and swelling and cuts to his head after he was stabbed in the head with a broken bottle.
At 19:20 GMT, four hooded men, one armed with a hammer, attacked a man, in another house in Alexandra Park Avenue. Police are not linking the incidents.
None of the injuries are believed to be life-threatening.