Irish police officer found guilty of assaulting man in custody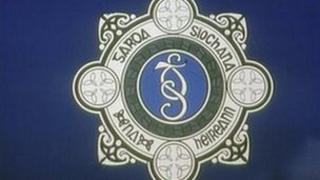 An Irish police officer has been found guilty of assaulting a Polish man while in custody.
Garda Tom McKenna received a three-month suspended sentence and a 750 euros fine at Waterford District Court.
The court heard he had hit 33-year-old Bartlomej Skwirut a number of times in the face at Waterford Garda Station in June 2010.
Solicitor Frank Hutchinson said the "injured party suffered no residual or long-term effects as a result".
He also added that the victim bore "no ill will towards the accused".
Judge David Kennedy said the injured party was handcuffed from behind and posed no particular threat on the night in question.
The case was referred to the Garda Siochana Ombudsman Commission by the Garda Commissioner.